Wellness
Return to the essence of creation in London's holistic wellbeing retreat.
Long before earth, water, fire, and air, legend speaks of Akasha, the primordial source of all creation. At Hotel Café Royal, we extend an invitation to reconnect with this ancient essence – Akasha. Within our exclusive wellness club, you'll find more than just expansive spaces for exercise and rejuvenating massages. From bespoke nutrition guidance to the serenity of meditation, the flow of yoga to the embrace of Watsu, we offer a spectrum of expert treatments, therapies, and personal training that sets us apart from all other London hotels. It's the ultimate destination to commence or conclude your perfect day.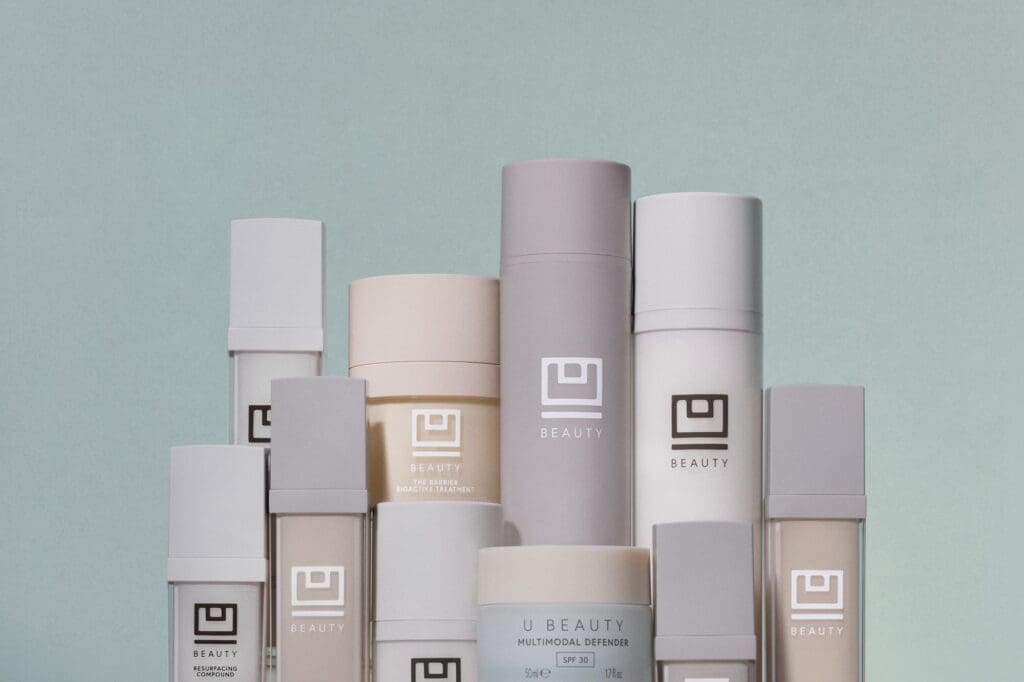 U Beauty
Experience world-first treatments by luxury skincare brand U Beauty at Akasha. U Beauty's continued global acclaim is a testament to its cutting-edge SIREN Capsule Technology, which delivers truly transformative results. The new treatments include rejuvenating facials, designed to combat signs of aging and deliver a radiant appearance, as well as revolutionary body treatments, which provide deep hydration and exfoliation for the smoothest skin.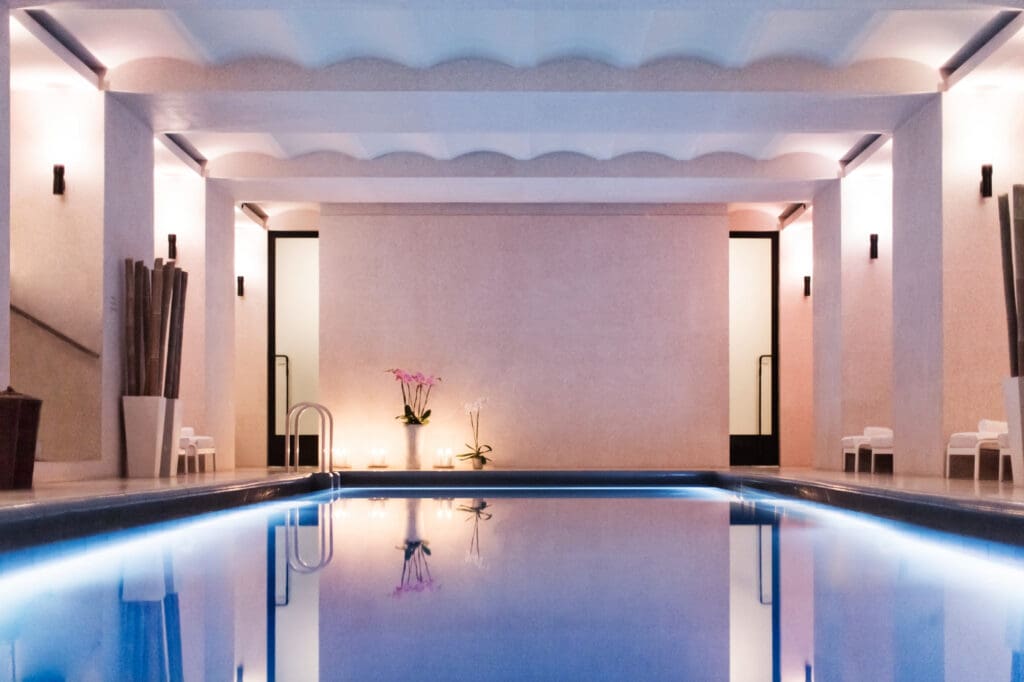 World Spa Awards
We are delighted to announce Akasha at Hotel Café Royal has been awarded England's Best Hotel Spa at the 2023 World Spa Awards. This prestigious accolade reflects Akasha's commitment to delivering an unparalleled spa experience, seamlessly blending innovative wellness practices with timeless luxury.
Wellness Facilities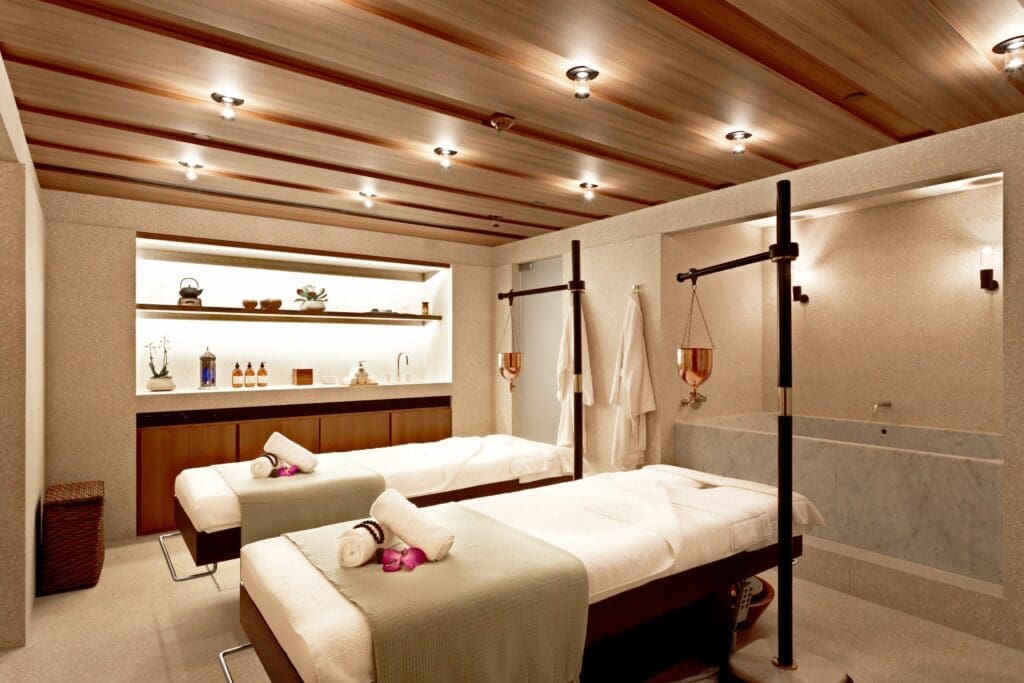 Treatment Rooms
Nine treatment rooms, including a double treatment Akasha Suite, offer signature treatments which marry innovative Western practices with ancient Eastern traditions. A private Hammam, Vichy shower, and Watsu pool are also available for purifying scrubs, hydrotherapy rituals, and even guided meditation.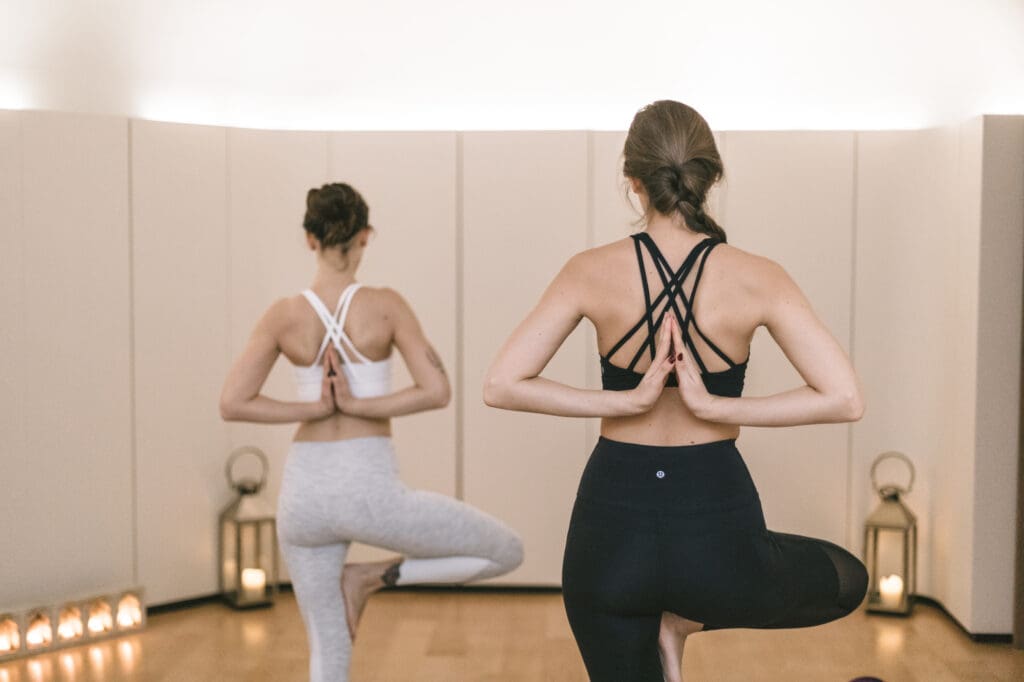 Holistic Classes
Private studios are calming and relaxing spaces, dedicated to one on one sessions or personalised classes in disciplines ranging from yoga, Pilates and meditation to boxing and cardio classes.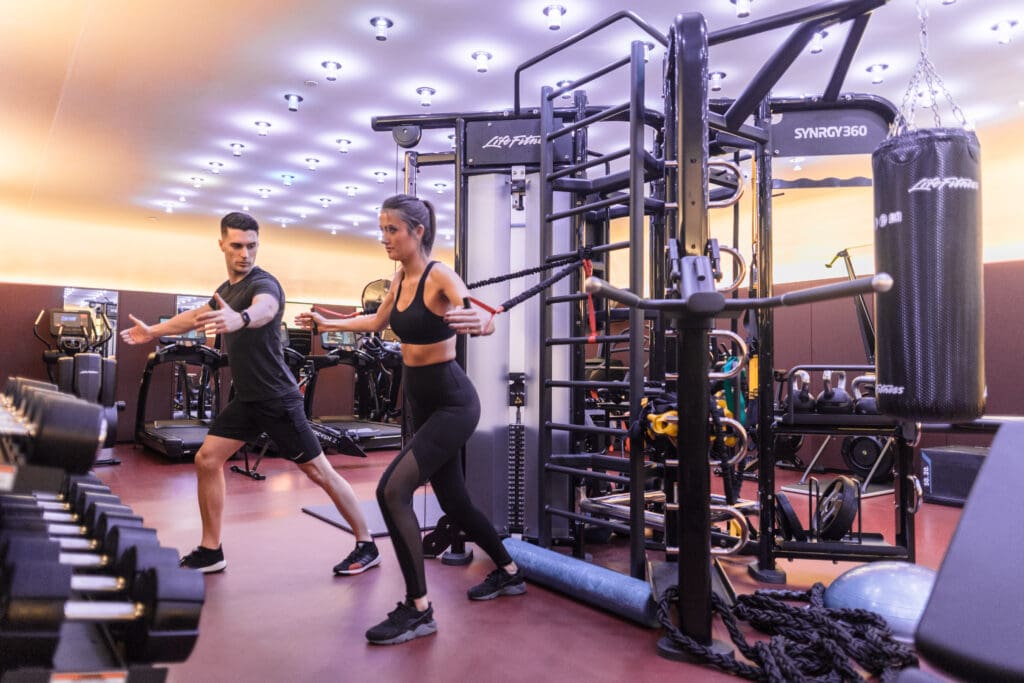 Fitness
Within Akasha a large and spacious gym area spans over 300sqm/3,230sqft. Cutting edge technology includes LifeFitness equipment, personal entertainment centres with 19" touch screens and iPad docks, complemented by an LED ceiling of changing lights to enhance and motivate.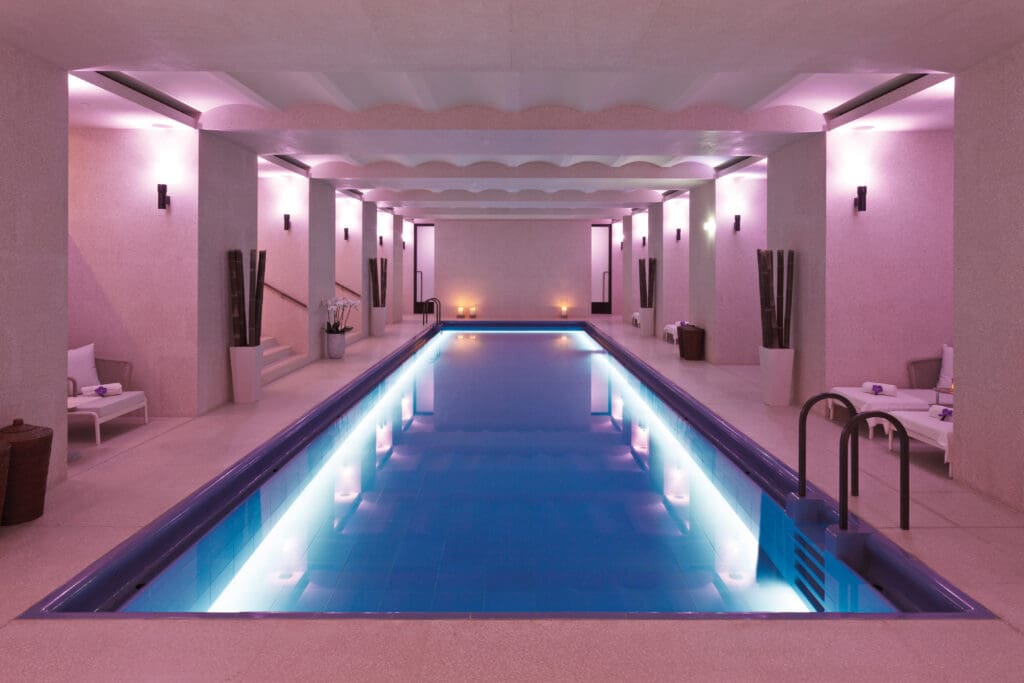 Pool and Sauna
An 18m/60ft long lap pool, sauna, steam room and jacuzzi form an oasis in the heart of the city, enhanced further by mood lighting, restorative sounds and uplifting aromas.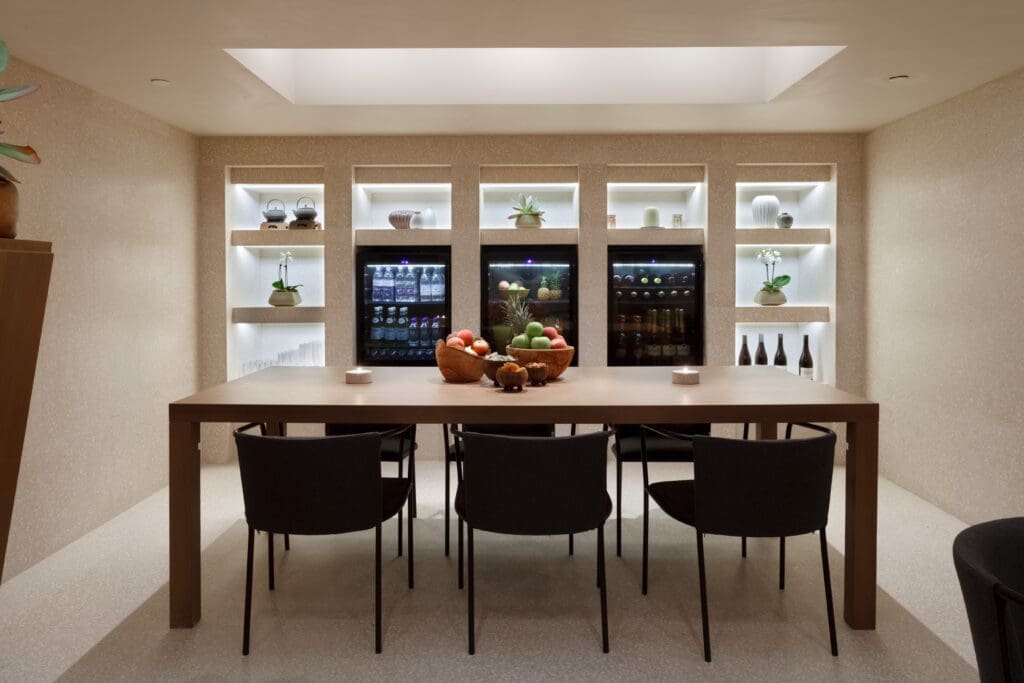 Lounge Bar
Nutritionist-designed, the Four Elements Menu incorporates ingredients reflecting the four elements upon which the concept of Akasha is built. Herbal teas, cold pressed juices and energising drinks are also available.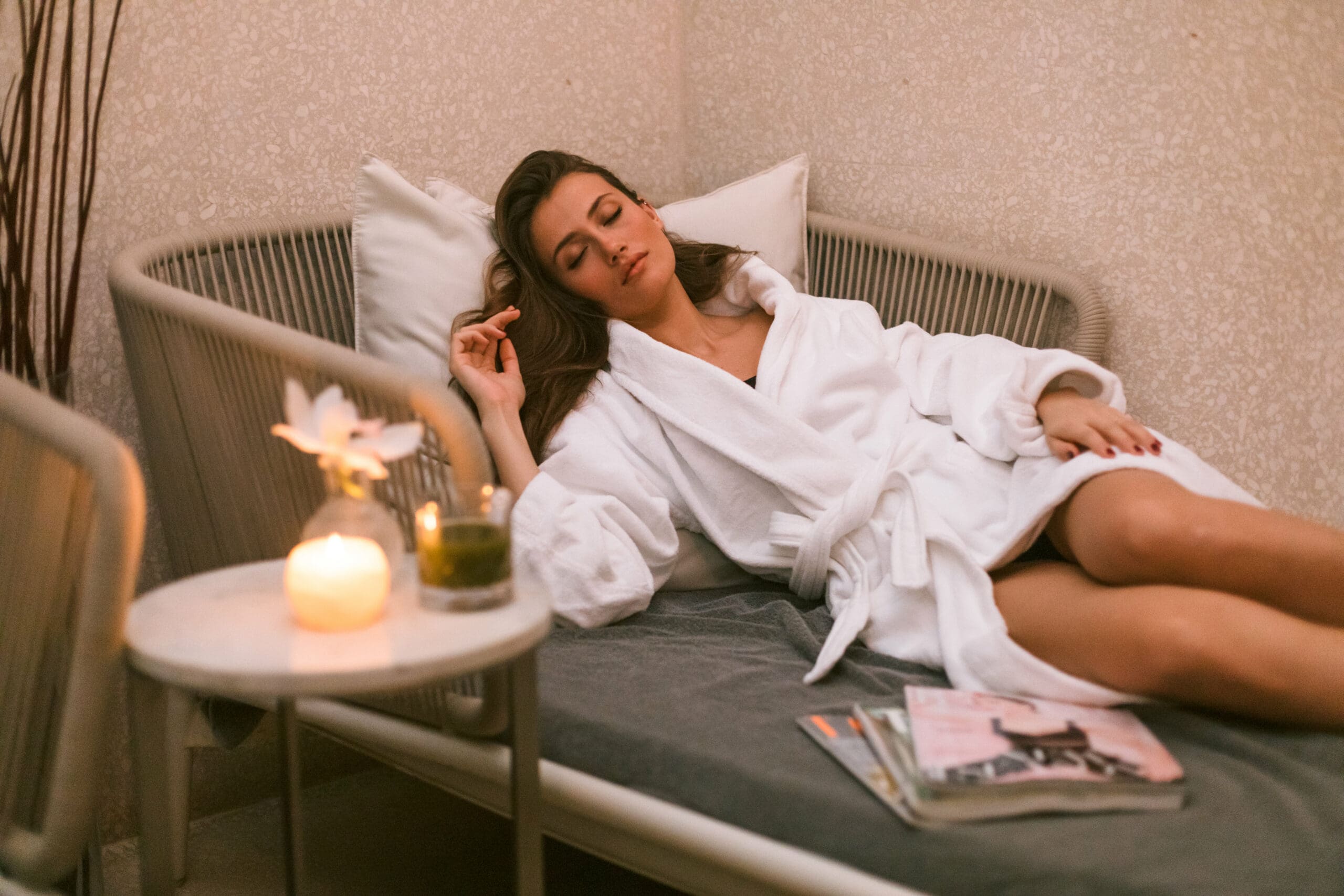 Become a Member
Akasha provides a wellbeing experience that assists members in promoting their human potential, health, happiness, fulfilment, and personal balance. Reflecting a core vision to provide a wellbeing journey that brings together the four elements in harmony, members can utilise this exclusive space to further their goals in their own way.
Our wellness specialists include a host of external experts who are available for private consultations or classes.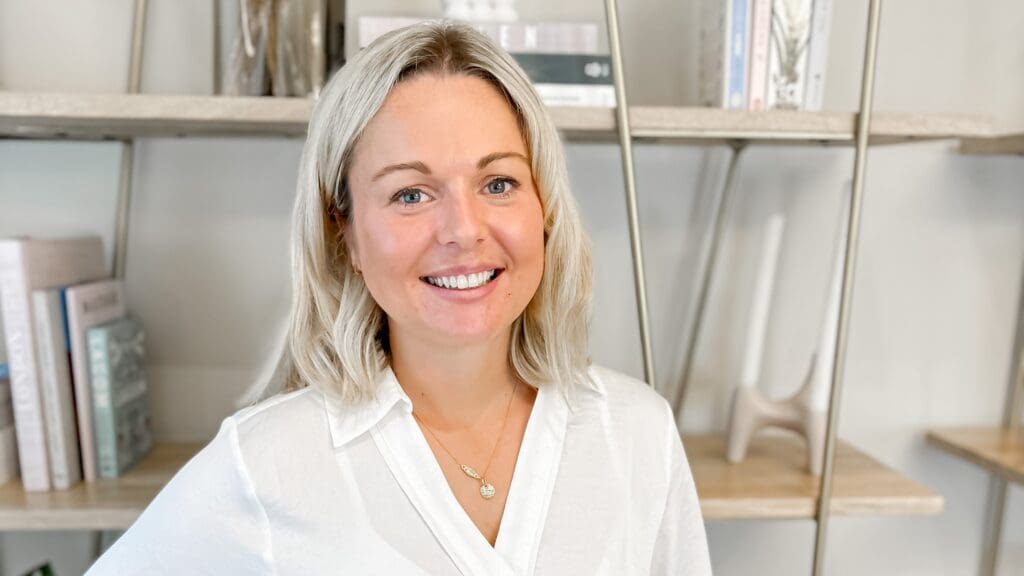 Florence Penny
Musculoskeletal Specialist, Physiotherapist and Acupuncturist
With over a decade of experience, Florence Penny is a skilled physiotherapist, focusing on musculoskeletal pathologies, sports injuries, and chronic pain. Florence's strengths lie in her expert approach to diagnostics and hands-on care. Founding Flow Physio London, she offers a personalised, holistic approach to physiotherapy and wellness optimisation, drawing from her background spanning from ski resorts in Verbier, Switzerland to a prestigious Harley Street Clinic, where she has cared for a wide range of conditions and high-profile clientele.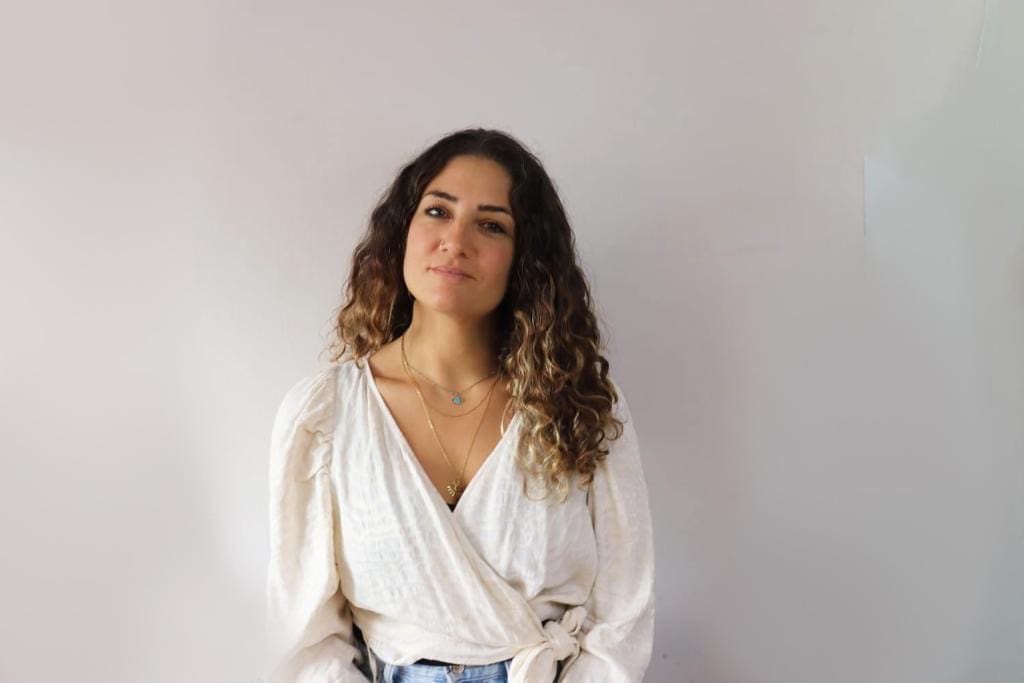 Neriman Aziz
Osteopath and Craniosacral Specialist
Neri is a decade-experienced osteopath in Europe and Asia, specialises in unique structural, craniosacral therapy, and holistic treatments, focusing on women's health and pelvic well-being. Trained in the United Kingdom, she empowers women through education and manual therapy for balance and musculoskeletal health.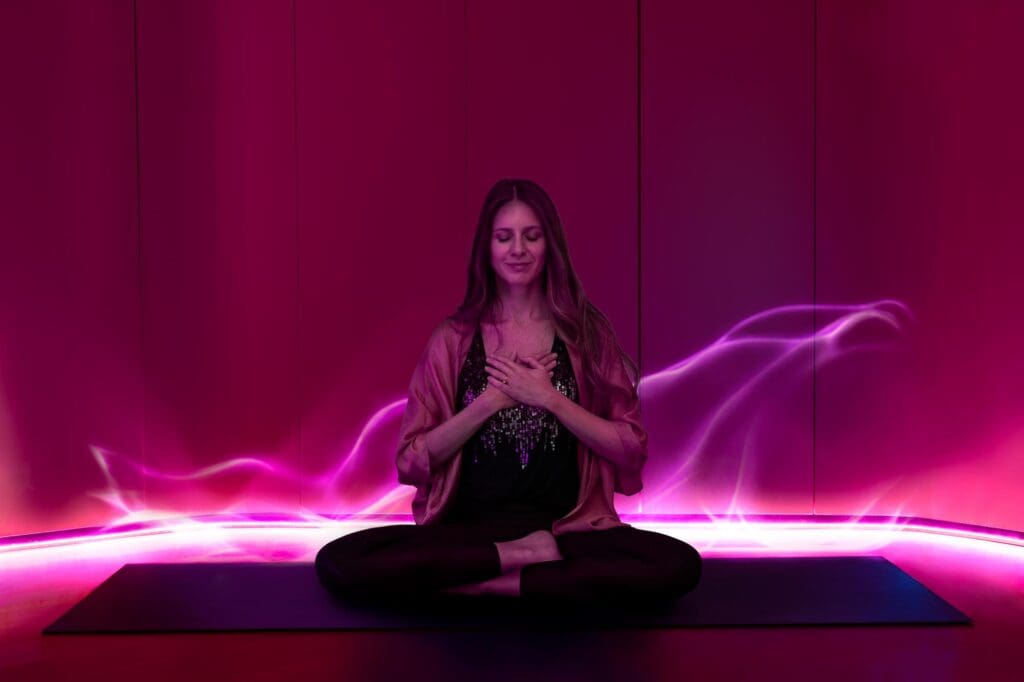 Belinda Matwali
Spiritual Mentor and Meditation Guide
Belinda Matwali is a Spiritual Mentor and Meditation Guide. She joins us to launch Electronic Music Meditation, a ground-breaking practice founded and created by Matwali herself. Belinda's monthly class will be held on the following dates: July 27th, August 24th, September 28th, October 26th and November 23rd
Electronic Music Meditation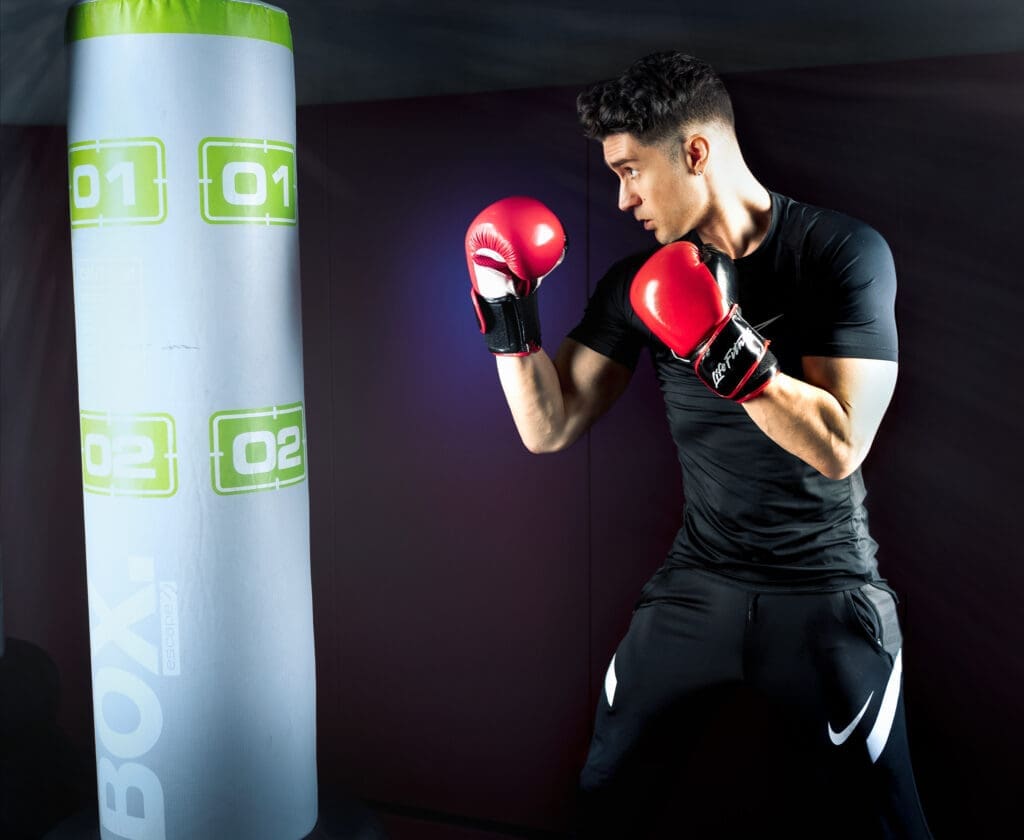 Dogan Yildiz
Elite Personal Trainer, Head of Fitness
Dogan Yildiz is Akasha's acclaimed Head of Fitness and one of London's most sought-after fitness coaches, renowned for his exceptional skills and qualifications. As a karate champion, health coach, group fitness instructor, weight loss consultant, and motivator, Dogan has transformed numerous lives by imparting the benefits of exercise, nutrition, a healthy diet, and lifestyle guidance. His expertise and positive attitude make him a motivational mentor, earning him recognition and high demand among both members and guests alike.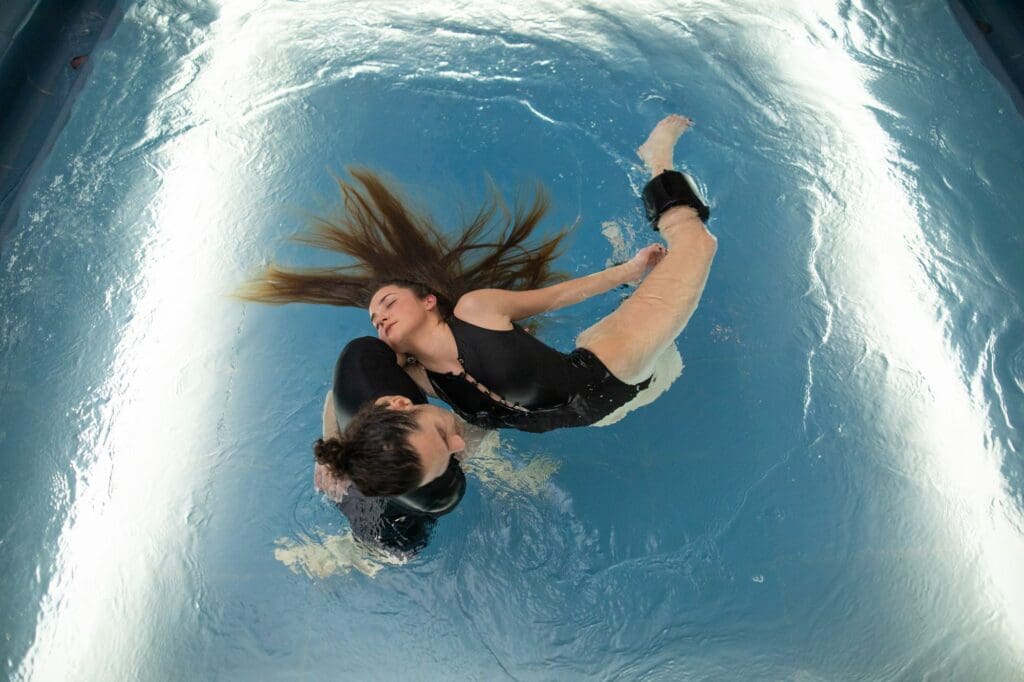 Helena Eflerová
Aquatic Bodywork & Aquatic Bodywaves practitioner
Helena Eflerová is a dedicated professional, certified Aquatic Bodywork and Aquatic Bodywaves practitioner, and Aqua Sensory swimming teacher, and a founder of HE AQUATICS. Her approach to Aquatic Bodywork is rooted in Poetry in Water by Steve Karle – Craniosacral Therapy and Watsu as well as incorporating elements of dance, breath-work and underwater submersions.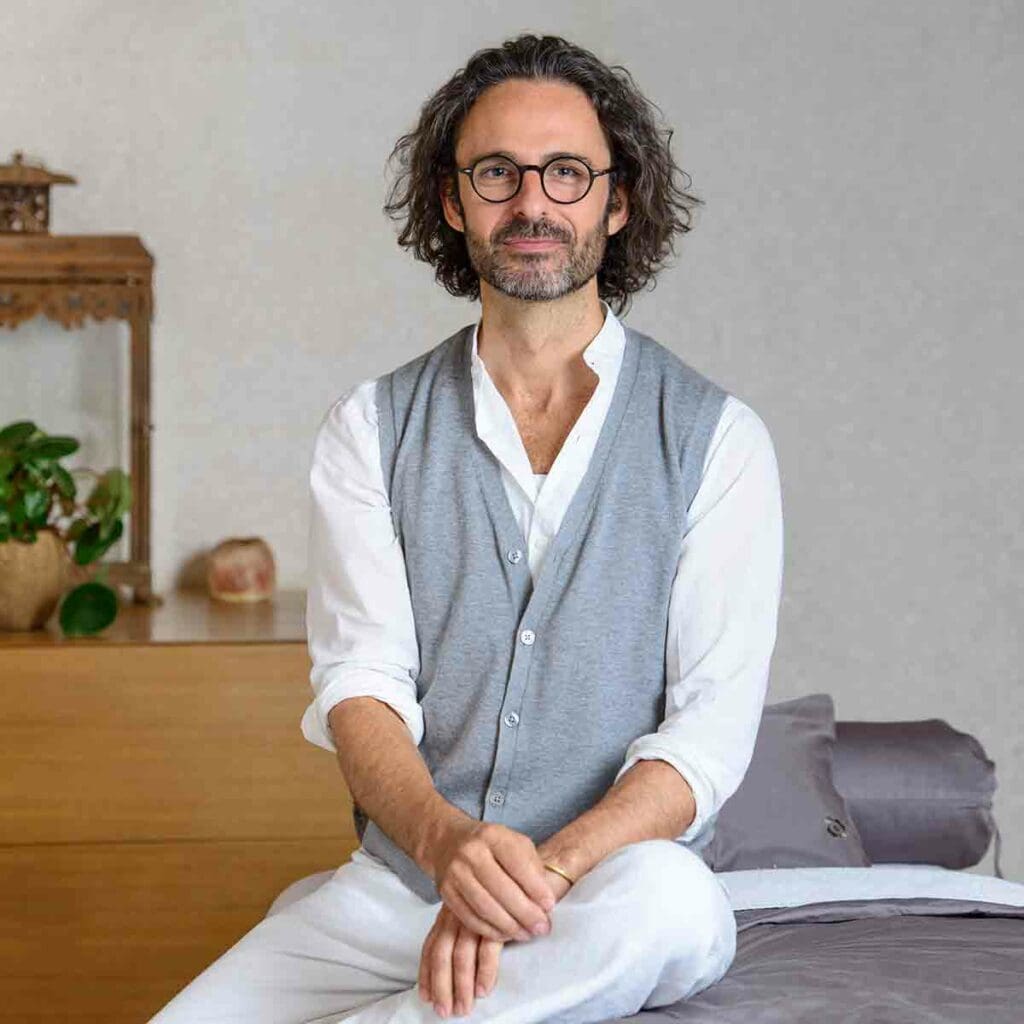 Louka Leppard
Tulayoga and Meditation in Touch Specialist
Louka's experience in the field of bodywork spans over 20 years during which time he has created two meditative practices of his own, Tulayoga and Meditation in Touch. Focusing on timing, rhythm, melody and movement, the treatments bring together aspects of understanding and practice from yoga, acrobatics and meditation.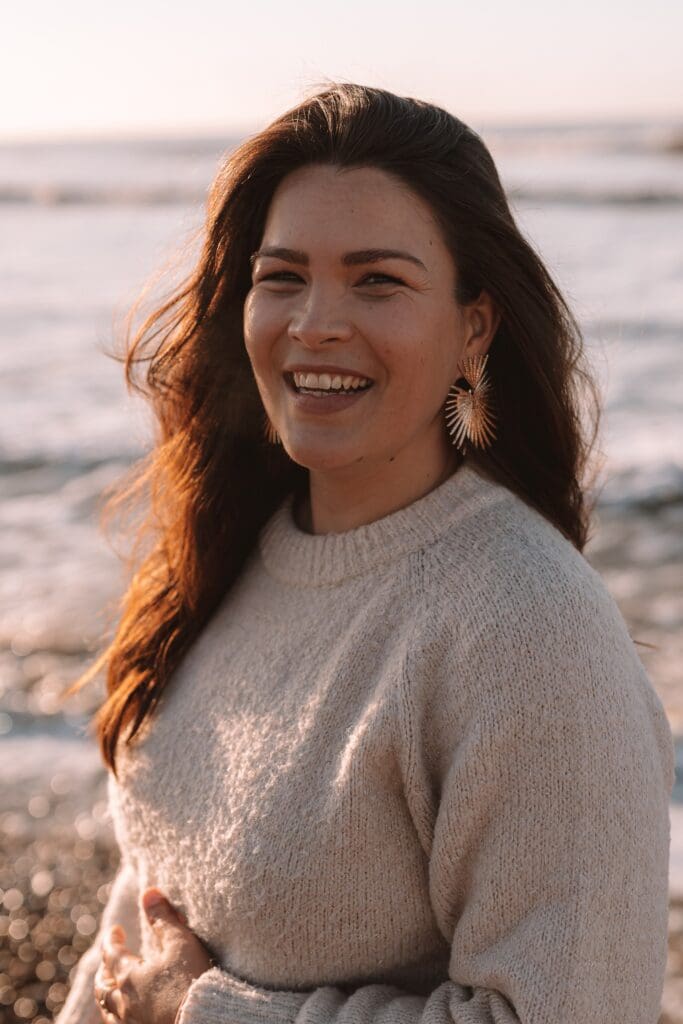 Anna Jouannon
Maturation Coach
Anna, a trained Maturation Coach under Master Coach Nicky Clinch, combines her yoga teaching experience to guide individuals in shedding old identities, embracing new ways of being, and breaking free from unconscious patterns with compassionate support.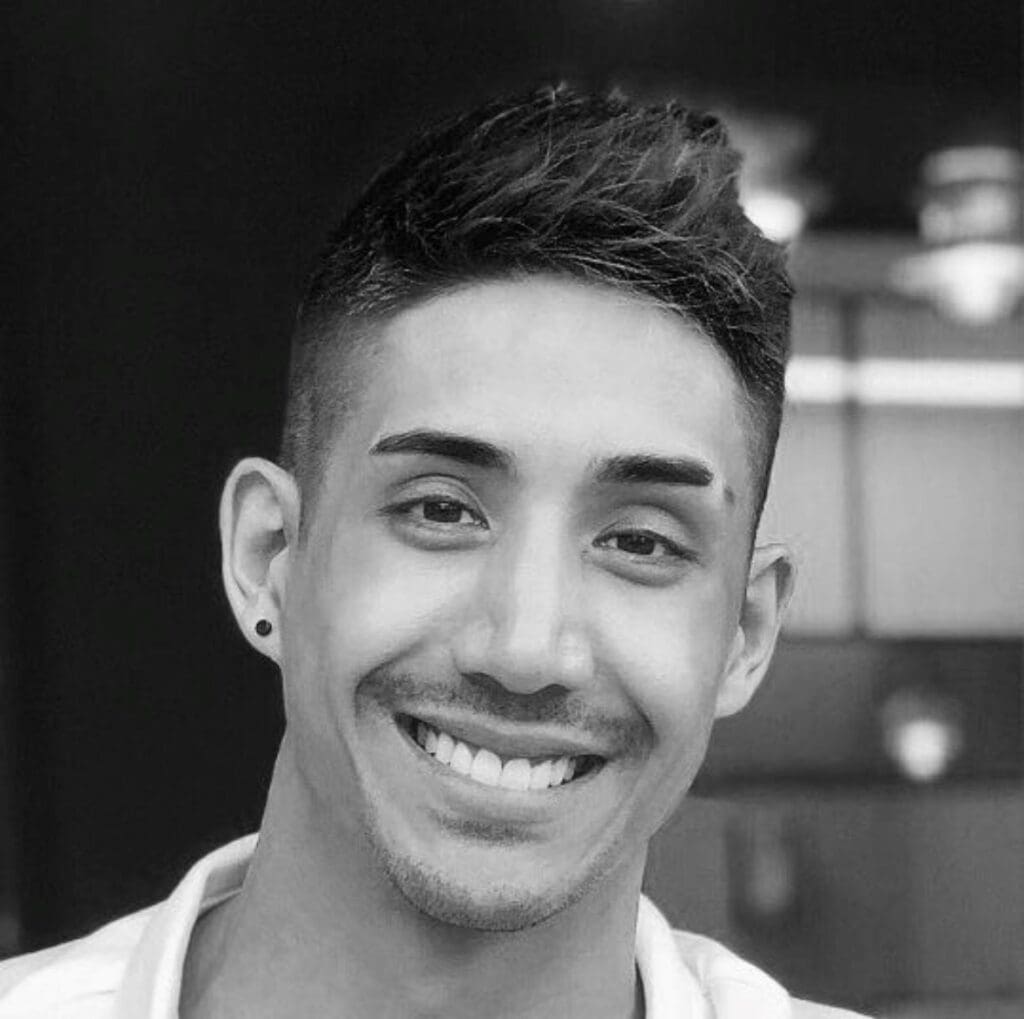 Edward Norris
Personal Trainer
Edward Norris is a devoted fitness and personal trainer specialised in pre/post natal fitness, body composition, and nutrition, providing personalised, sustainable programs for well-being enhancement and inspiring healthier lives.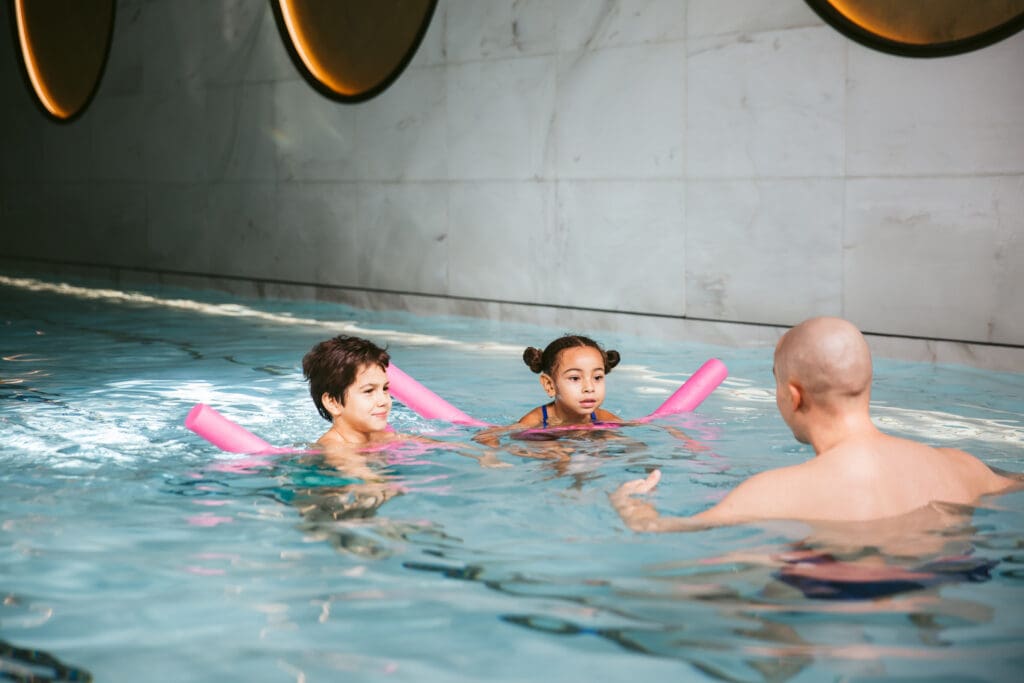 Junior Hotel Guests
We are delighted to welcome junior hotel guests (age 5-16) under the guidance of an adult. This needs to be booked in advance. For timings, please contact our friendly team for assistance. Access to the fitness centre and massages are available from age 16 and above.
Hours
Monday to Sunday
7:15am to 9:00pm
Children's Swimming Hours
Monday to Friday
9:00am to 10:30am
Saturday and Sunday
9:00am to 11:00am
Contact
68 Regent Street, London, W1B 4DY